Enjoy The Outdoors More With These Apartment Patio Ideas In Indianapolis

Although your Indianapolis apartment community provides various outdoor spaces to explore, your unit's adjacent exterior area is your direct connection to the natural world. But it may not do much for you on its own. And when it's plain like many apartment balconies and patios, you will likely wonder what you can do to upgrade what little room you have. Luckily, we are able to provide a few tips. Try these small apartment patio ideas for Indianapolis and craft an open-air retreat just past your back door!
Relax Beyond Your Walls With Small Patio Furniture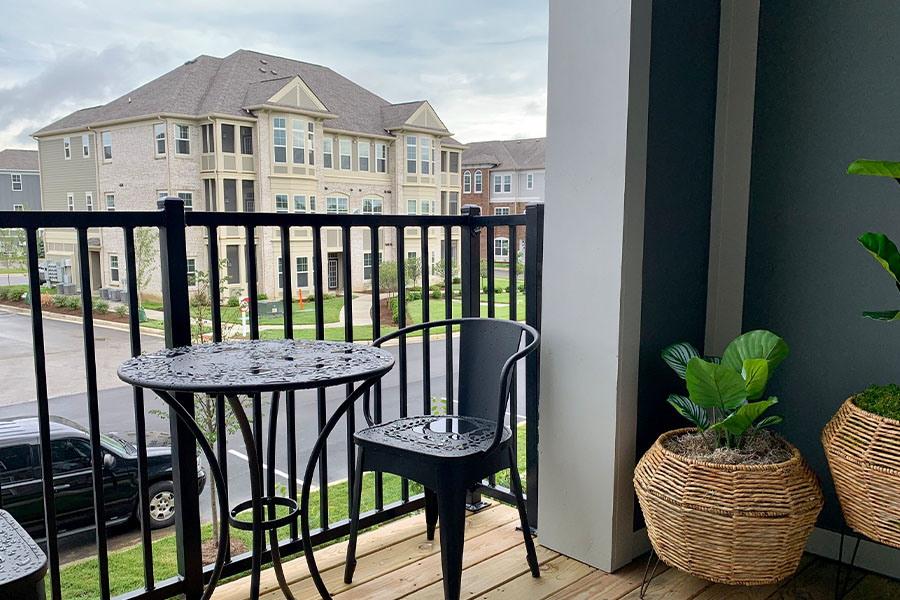 Even if you come home to
a sizable apartment floor plan
, your exterior spot might not have an abundance of area. So to save space, steer clear of large patio furnishings and choose less substantial products. More sensible patio chairs and a side table will fit better than a sprawling patio sectional or picnic table. Fold-up options are smart for small settings and are simple to move into storage when it gets cold outside. Or consider stringing a hammock between support beams that you are able to quickly put away following your mid-afternoon siesta.
Enjoy Some Color With A Fun Rug
You can give your patio a more homey appearance with a lively rug. This should introduce a bit of flair to an ordinary balcony or patio and feel softer underfoot than rigid concrete or wood. Find an outdoor rug that will survive the elements and is easy to clean. You might also select one that coordinates with your patio furniture for a synchronized presentation.
Create A Green Sanctuary With Planters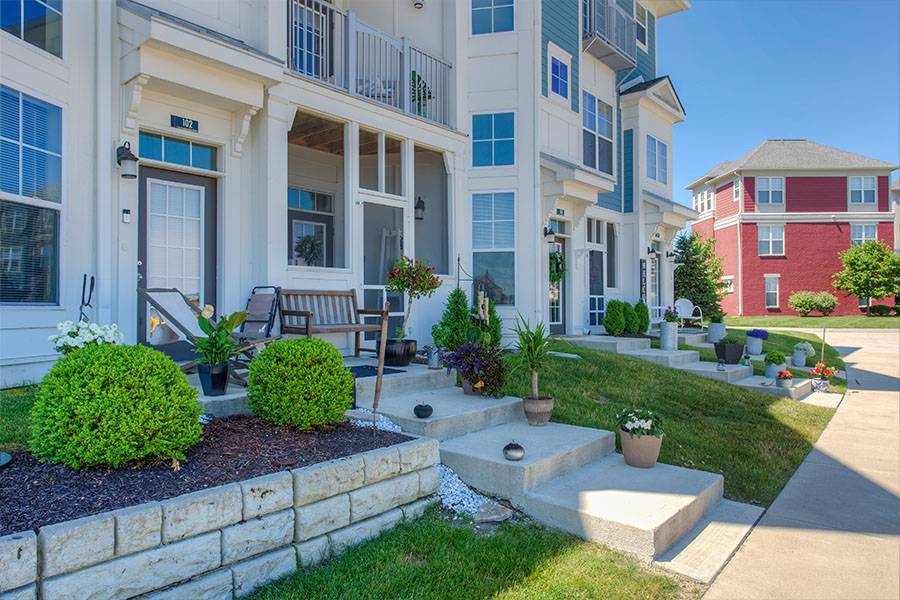 When you have a knack for horticulture but no backyard, you may still appreciate a natural oasis of planters on your outside space. Numerous flowers and vegetables thrive in containers. You could install some smartly placed pots of flowers to adorn your patio or fill the space with a multitude of various plants. When you have a roof above your exterior, choose plants that do well in partial light and supply plenty of water, as contained plants dry out rapidly.
Find Solitude With A Balcony Privacy Screen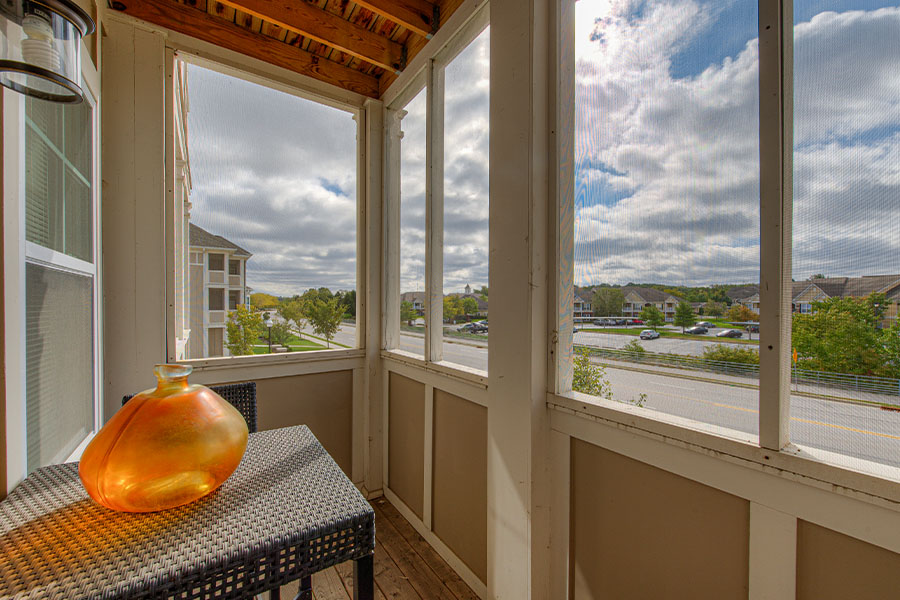 If you want to feel like you're in a secluded setting when you sit to your apartment exterior, try a privacy screen for your balcony. These devices are easy to put up and unfasten in the future if you move. They shelter you from the glances of onlookers while still giving you a nice sightline to your surroundings while you unwind. A balcony screen also helps produce
a better outdoor spot for animals
and kids to have fun.
Personalize The Area With Your Choice Of Ornamentation
You will really make your outdoor space your own with a couple beautifying apartment patio ideas in Indianapolis. Amusing or stylish outdoor-friendly enhancements should lend your patio a personalized touch. Install a charming wind chime, delightful garden statue, or playful artistic piece that you appreciate. A plug-in or battery-powered waterfall or lighting element on a flat surface could provide a peaceful zen feel. Or attach some all-season lights for an alluring setting after dark. You could even adorn your patio with holiday decor each season!
Implement Your Apartment Patio Ideas For Indianapolis At StoneBridge Luxury Apartment Homes And Personalize Your Place
At StoneBridge, you'll discover roomy upscale apartments with plenty of exterior space to sit back and take it easy. Or come enjoy our amazing community amenities. Call 317-743-2959 or arrange a tour to talk to one of our friendly leasing specialists about finding your next home.